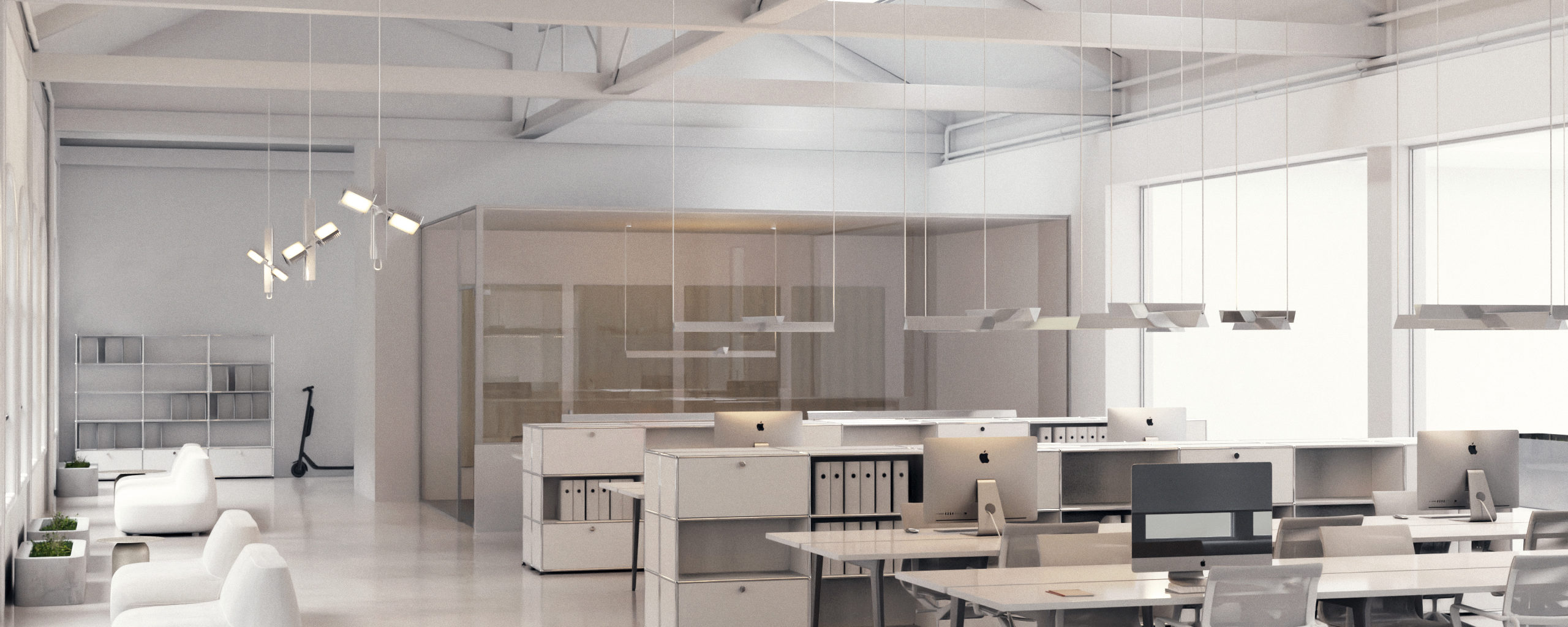 Handmade design meets high-level production
Lambert & Fils creates custom lighting environments for interiors, installations and exhibitions around the world—straight from our Montreal atelier. We host a multidisciplinary team designers, creatives, fabricators, technologists and technicians, all of whom can be activated for your project, large or small. Our 25,000 square-foot Canadian production lab sees hundreds of custom lighting fixtures made by hand each week—from conception to your space in industry record time.
Apply for Trade and Contract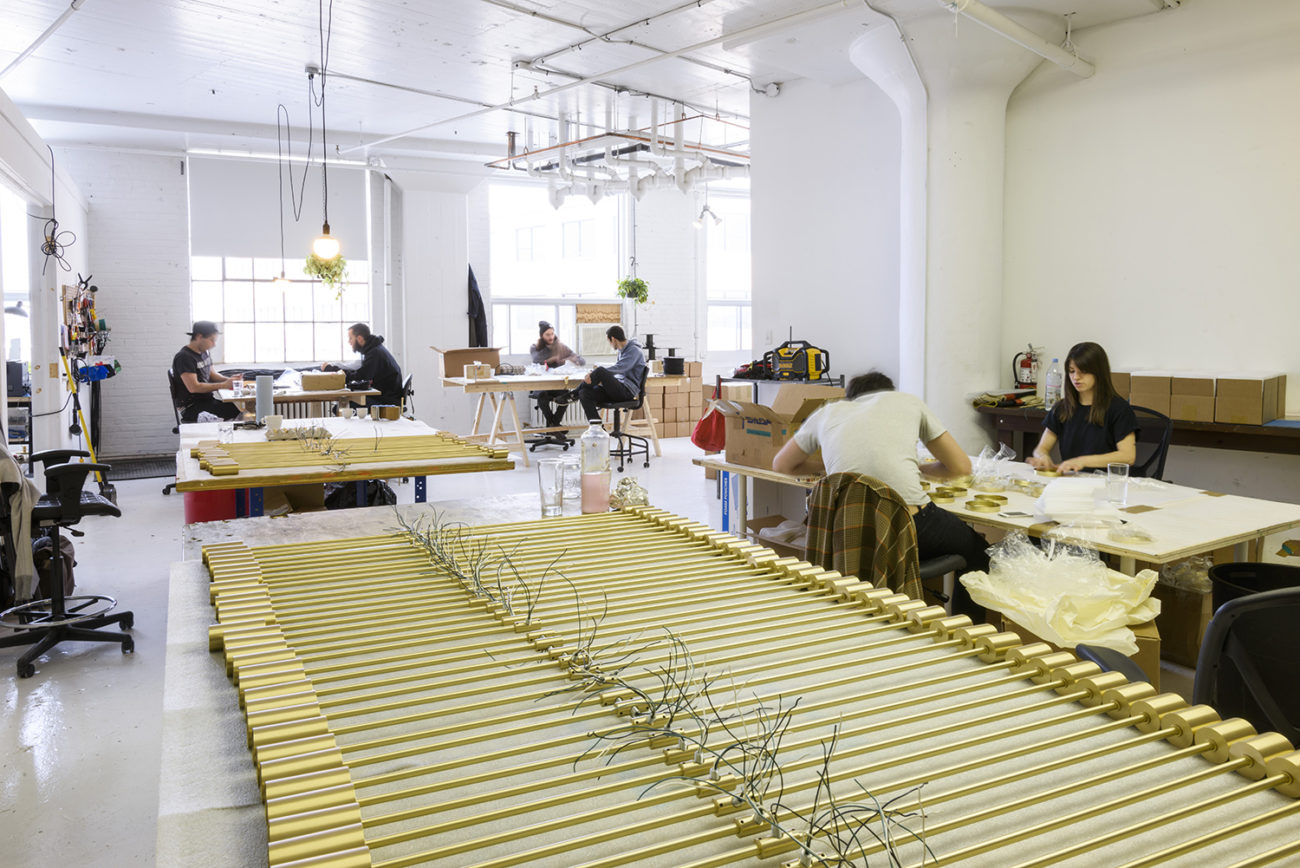 Technology to power exceptional, adaptive lighting
Developed by Lambert & Fils, our proprietary LED technology offers more flexibility in colour temperatures and dimming options—a sustainable glow that adapts for different spaces. In mastering the myriad possibilities of these LED boards, our design team is able to seamlessly integrate with the unique specifications and electrical plans of any project.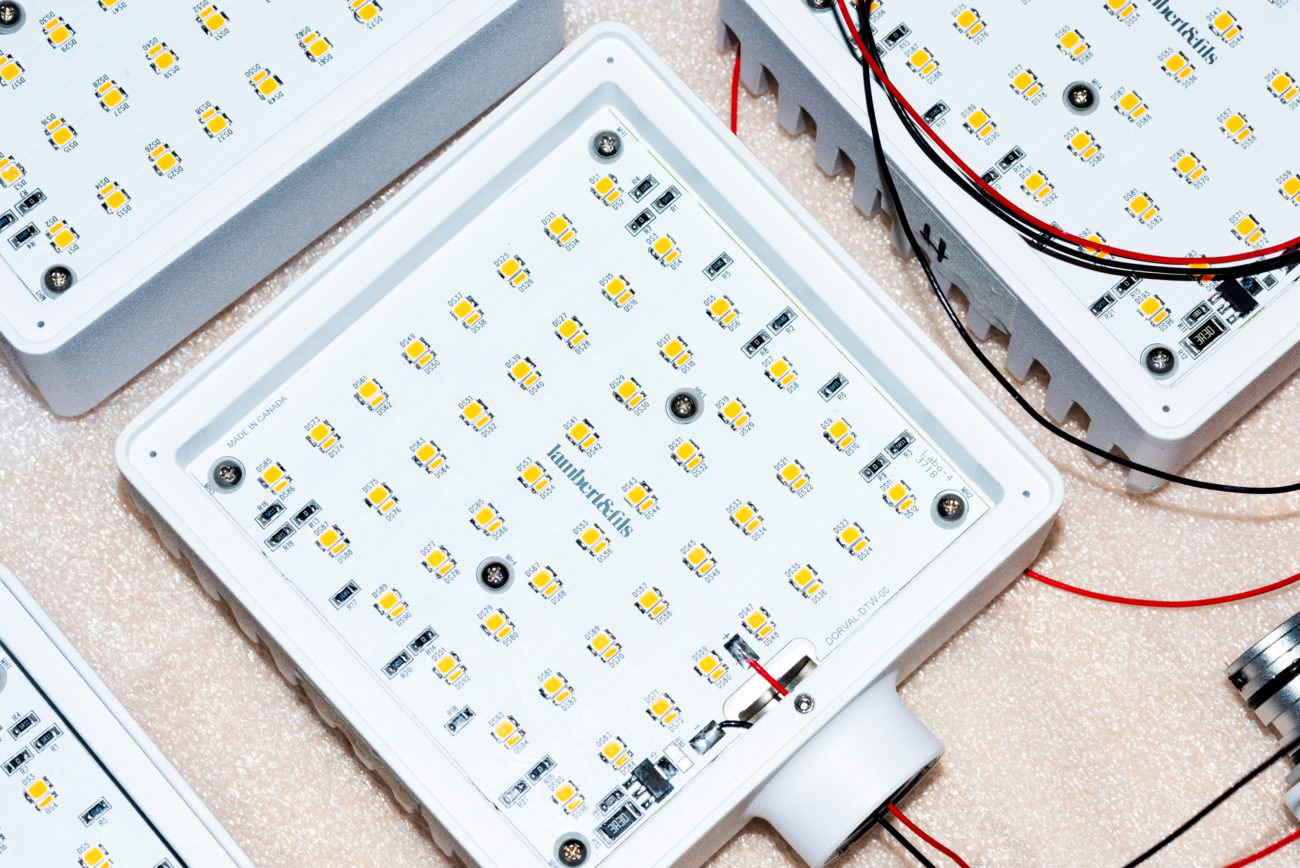 Collaborating with architects and designers around the world
We've dreamed with some of the world's most inspiring design studios and architecture firms—creating groundbreaking spaces at every scale. We leverage our expertise as makers and designers to adapt easily to a project's technical needs and volume requirements. Whether the 50 storeys of the Four Seasons Hotel or a single pendant in a staircase, no space is too lofty or trop petite.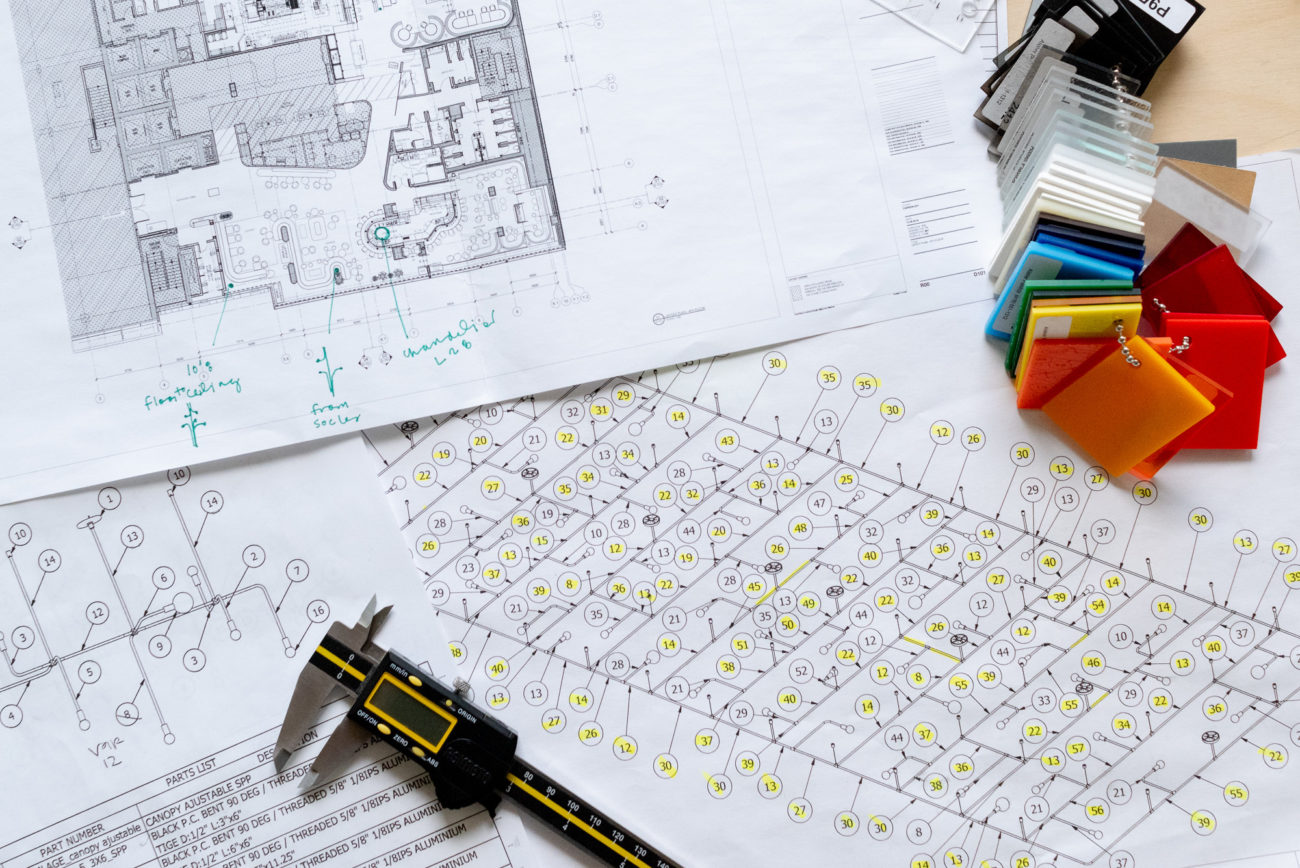 Designing the unseen, exploring new worlds of light
Where the vision lays undiscovered, Lambert & Fils brings a team of world-class designers to enhance the possibilities. See for yourself. You can find our one-of-a-kind lighting environments in design galleries, pop-ups, hotels, workplaces, restaurants, and homes around the world.