Theatrical, Sleek, Striking.
Silo inhabits many worlds at once, creating a striking metaphor for duality. Its vertical shapes take cues from brutalist architecture, recalling visions of concrete towers, cityscapes, and metallic wind instruments. As a stand-alone piece or featured in a cluster, the collection plays with negative space to reflect its surroundings, making it as compelling turned off as when illuminated. Created using 10' custom aluminum extrusions, the Silo's various shapes act as an alphabet, all while retaining exquisite simplicity.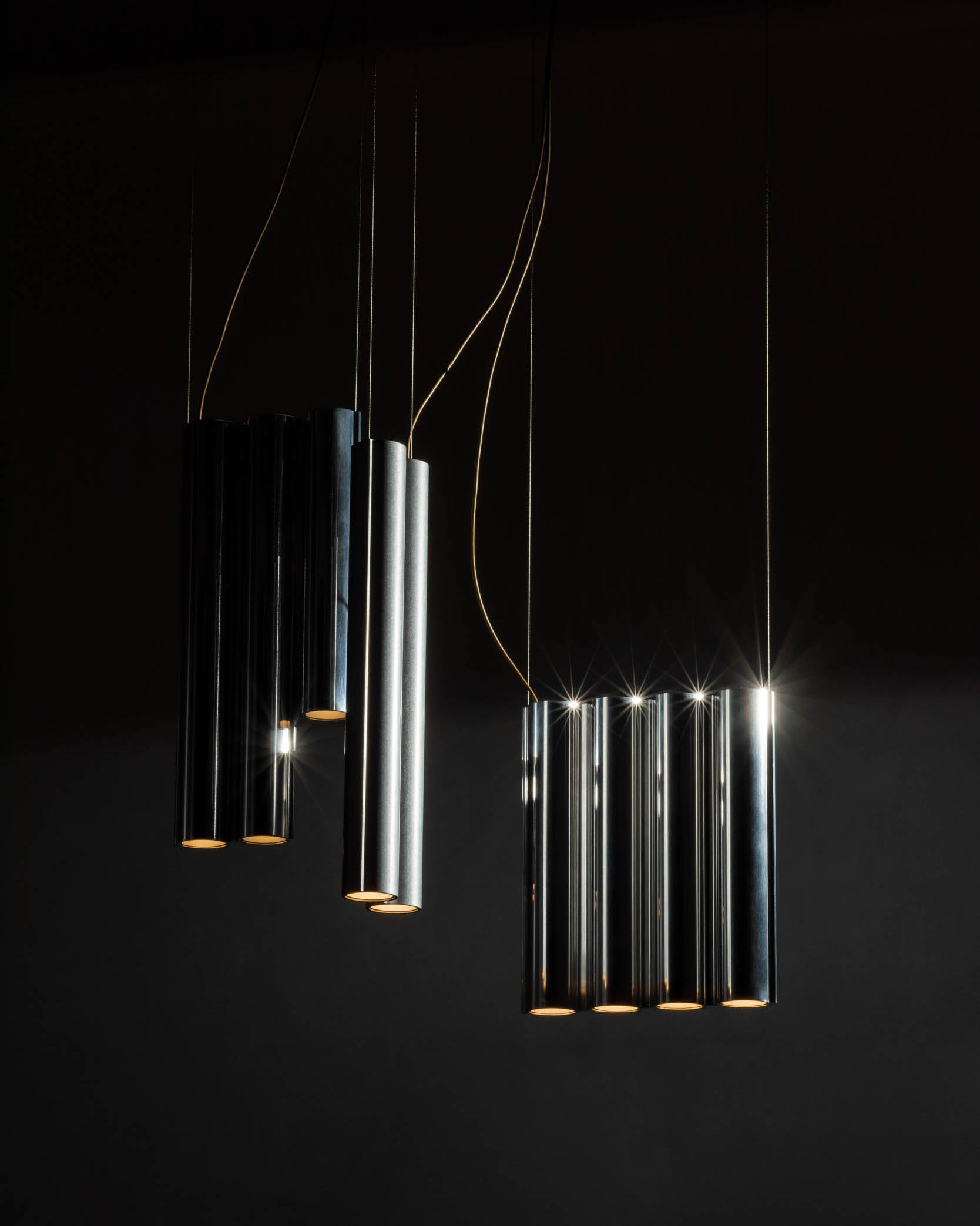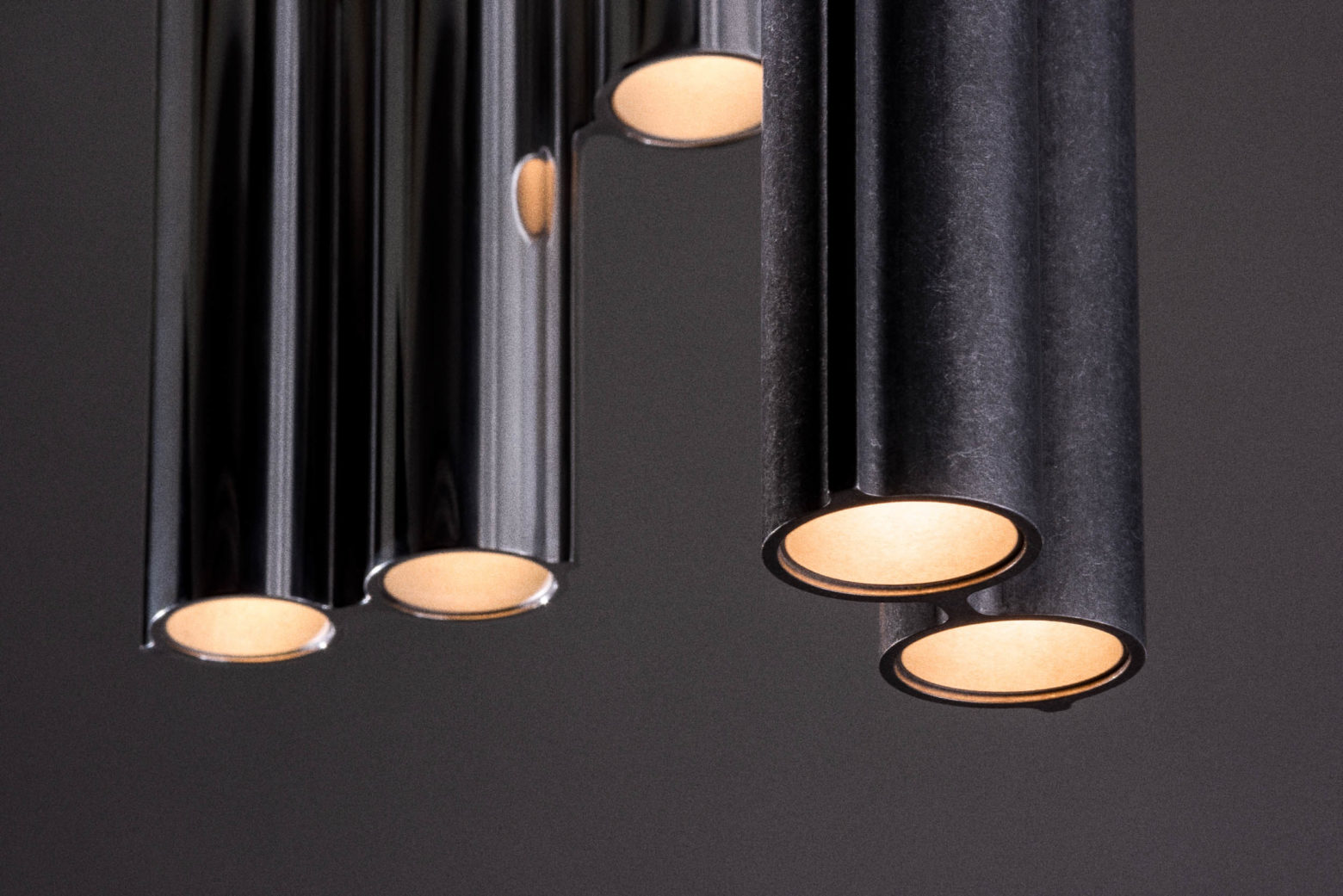 The Silo is both industrial and carefully handmade.
Similar to pushing play-doh or pasta through a press, the Silo's extrusion process involves pushing aluminum through a die, driving the metal to take whatever shape the die demands.
While this process embodies the brutalism of manufacturing, its subsequent treatment brings human craftsmanship back to the forefront of its design. Its resulting impact is at once understated and refined.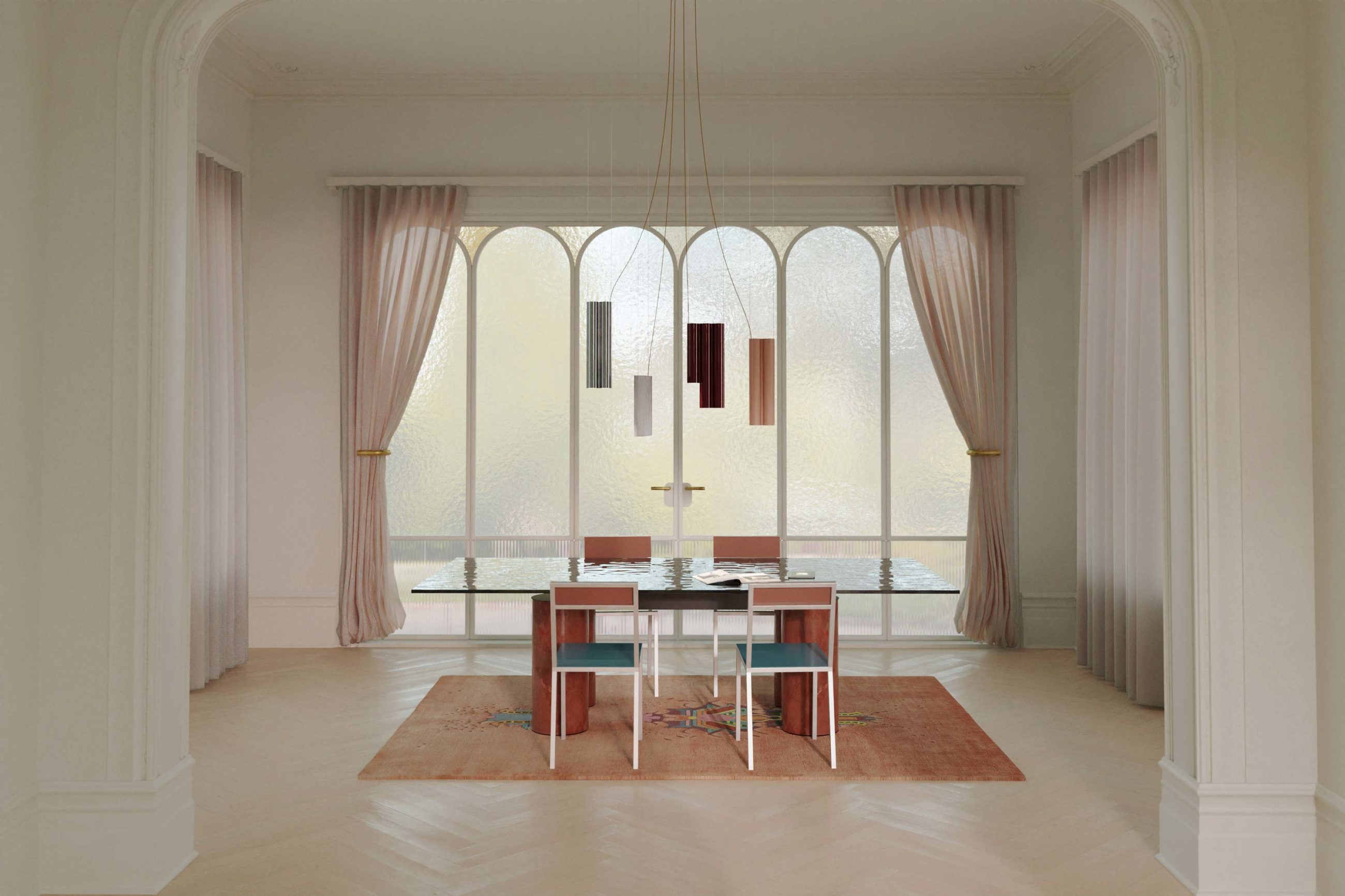 Create a custom chandelier by choosing from our suspension series. This modular ensemble can feature between 2 to 5 of the models connected to one central canopy.
Each model has independent anchors, so you can expand your installation according to your desires; whether that be a simple linear layout or an elaborate structure, all is possible with Silo.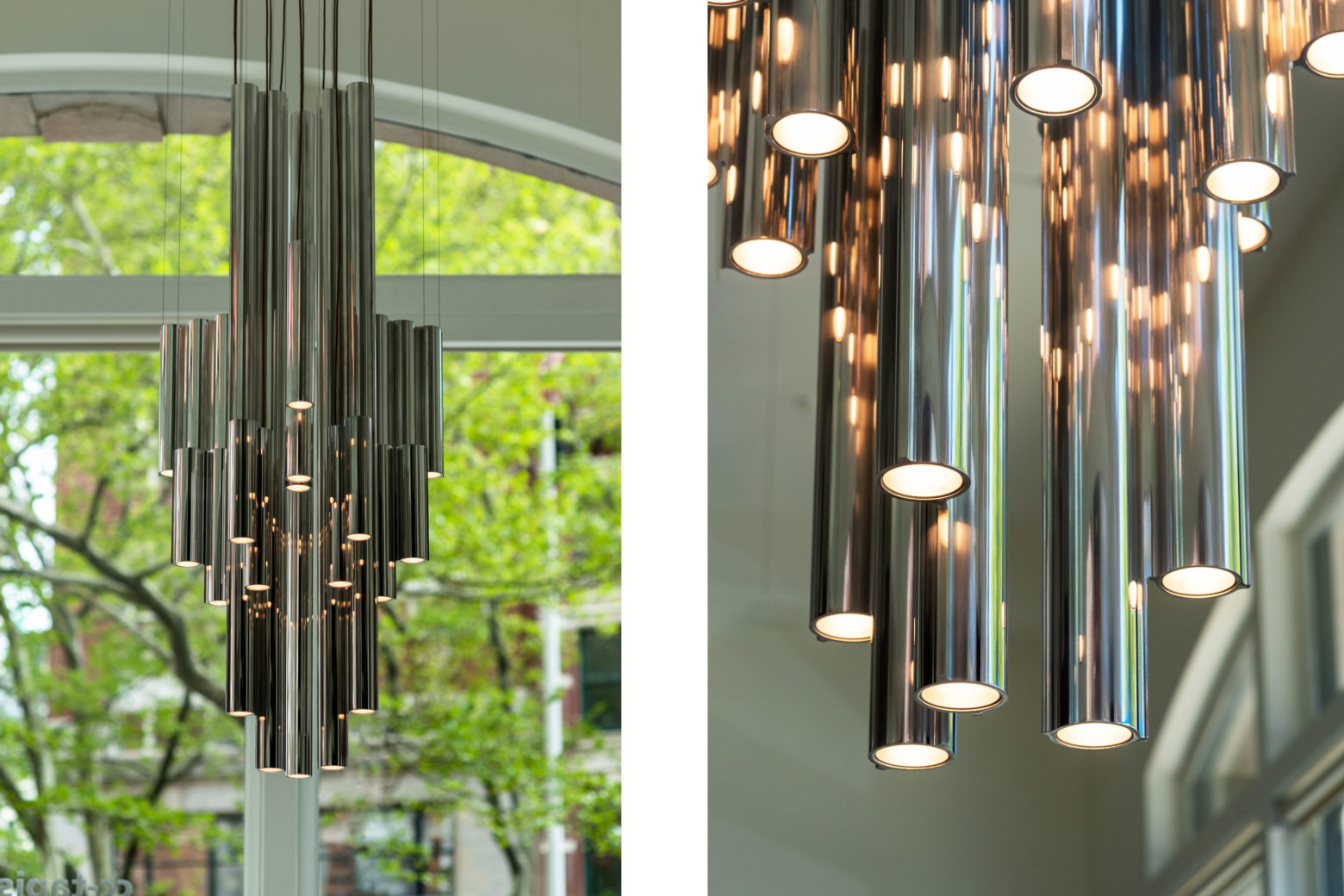 Silo Atelier
Evoking the archetype of a traditional chandelier, the Silo Atelier 01 forges its way as a new type of 3-dimensional object.
Composed of a mix of twelve existing and custom Silo models, the Atelier features 30 light sources in total. It expands both vertically and horizontally, juxtaposing its theatrical, monumental form and mechanical material.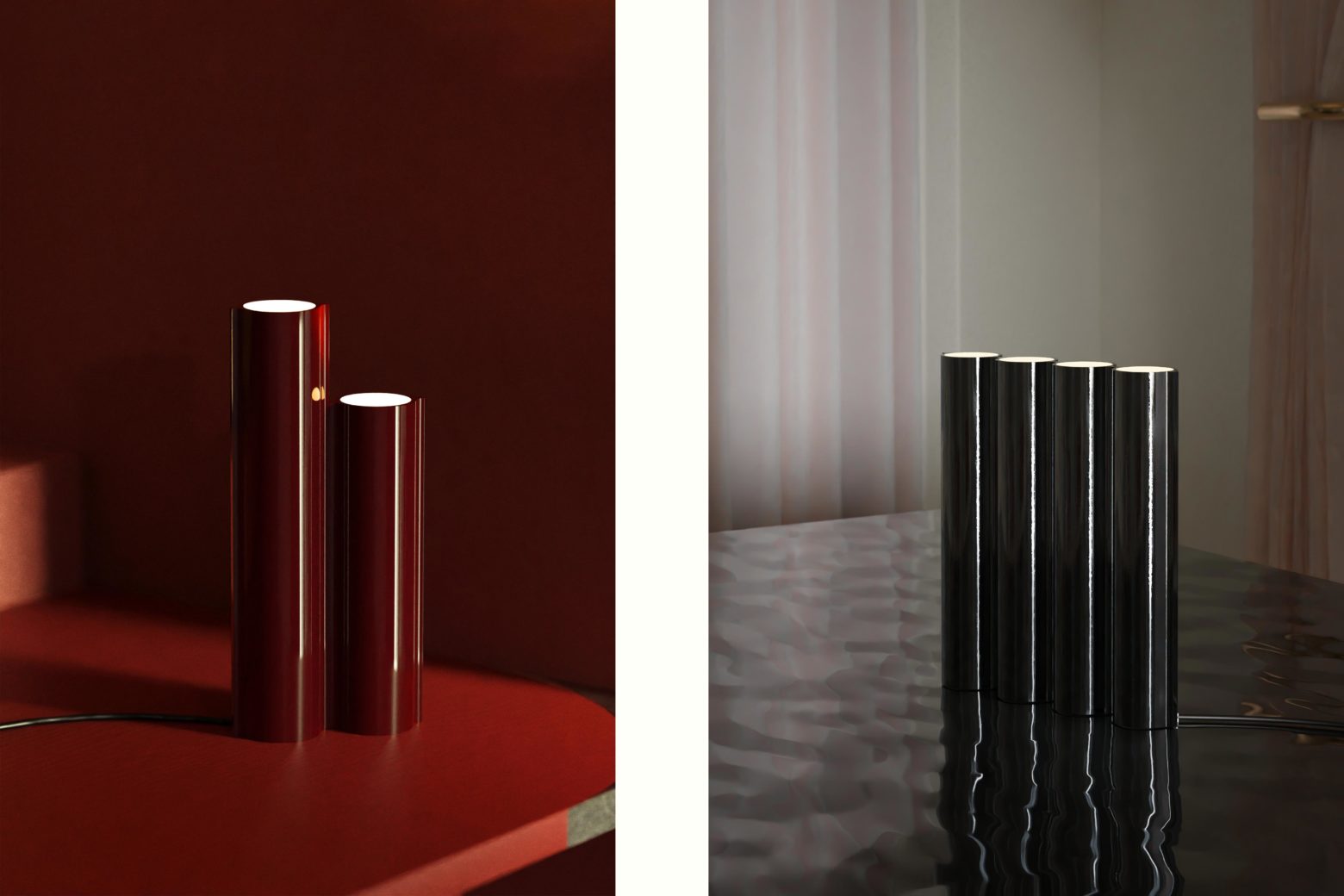 The Silo table brings the architectural extrusion of the Silo close to you. Both playful and theatrical, it is a sculptural object that is accessible to touch.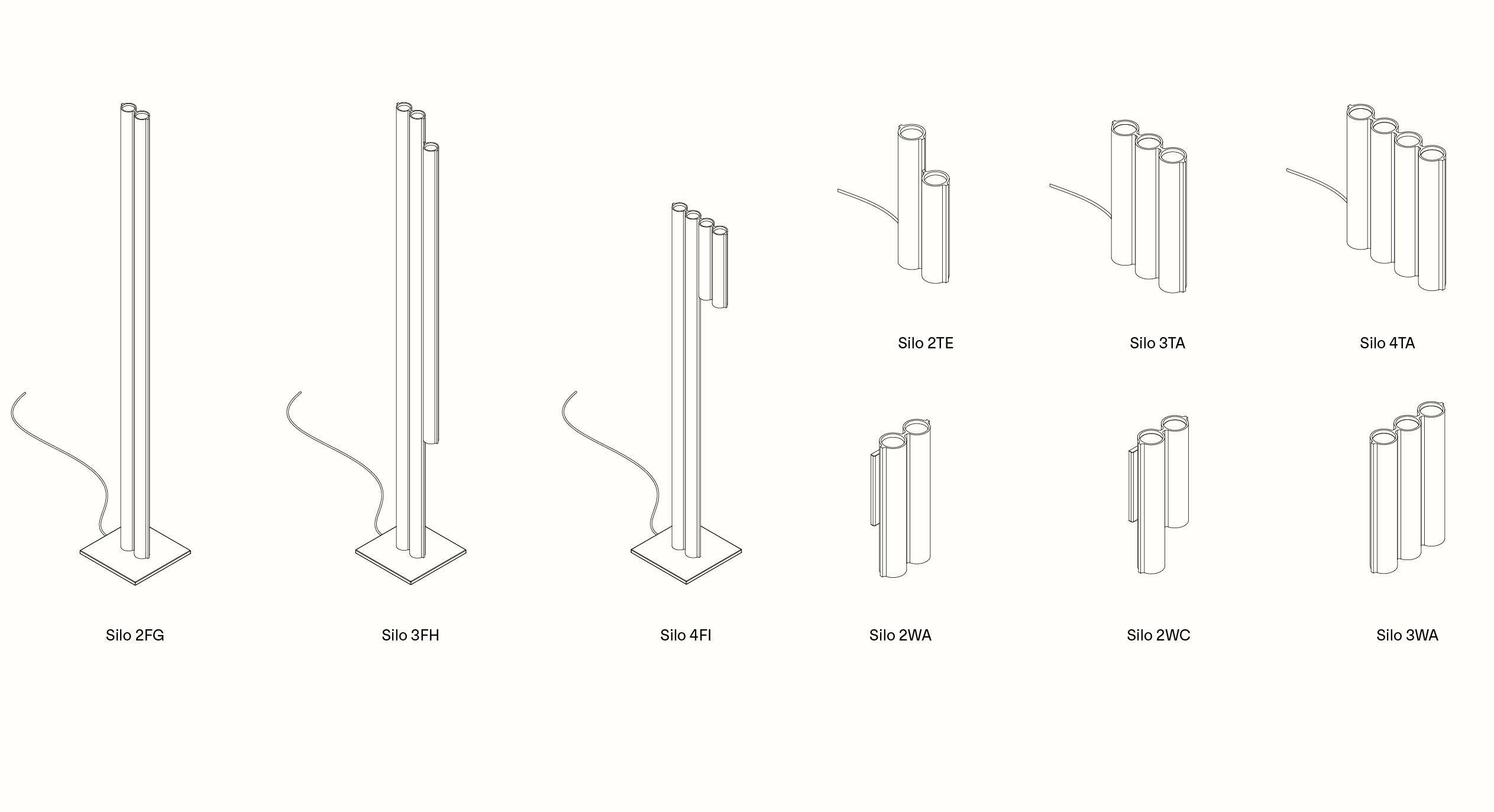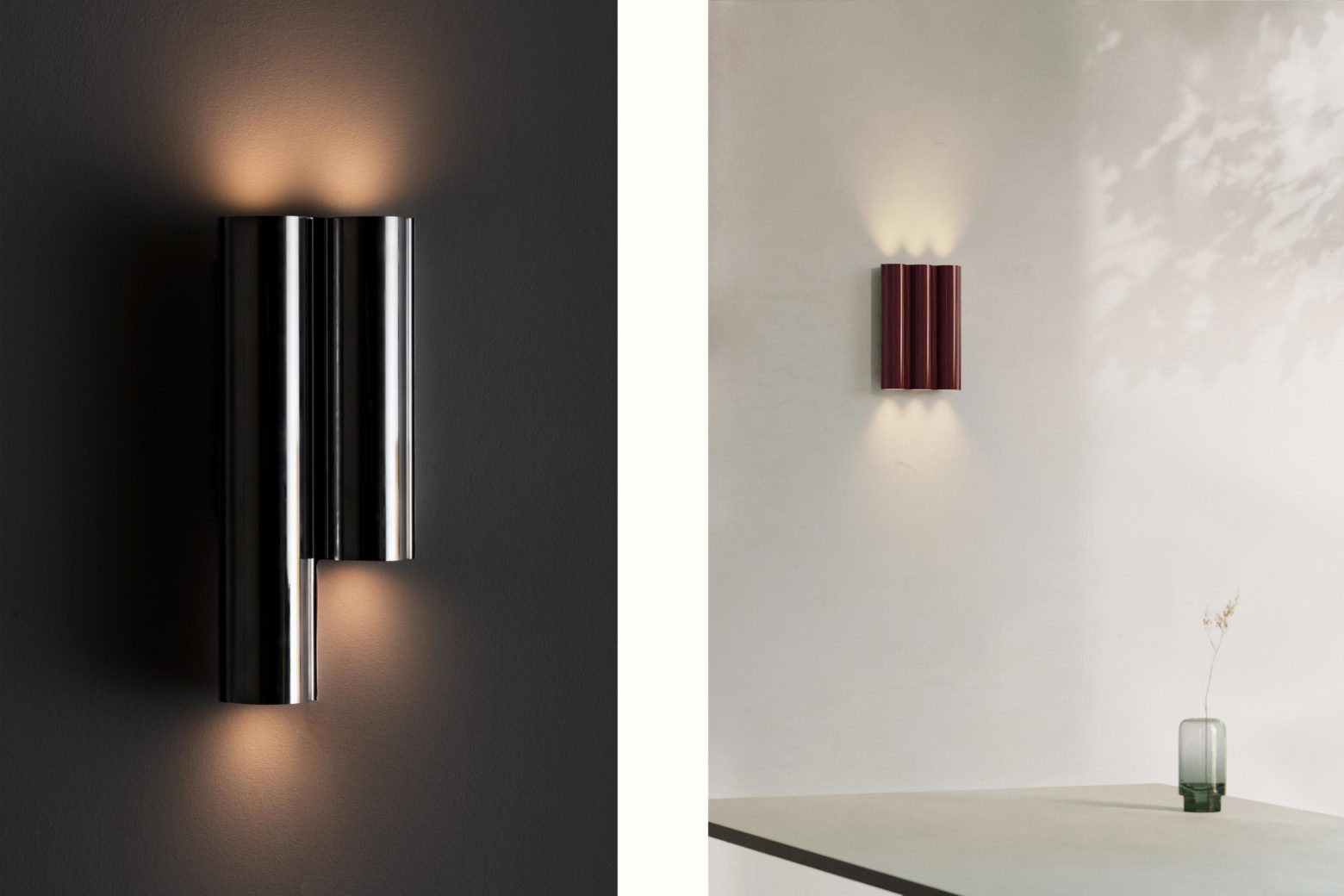 The Silo wall is designed to create both a volumetric and luminous rhythm on the wall. Its height balances its linear geometry, making it discreet and effective, whether off or illuminated.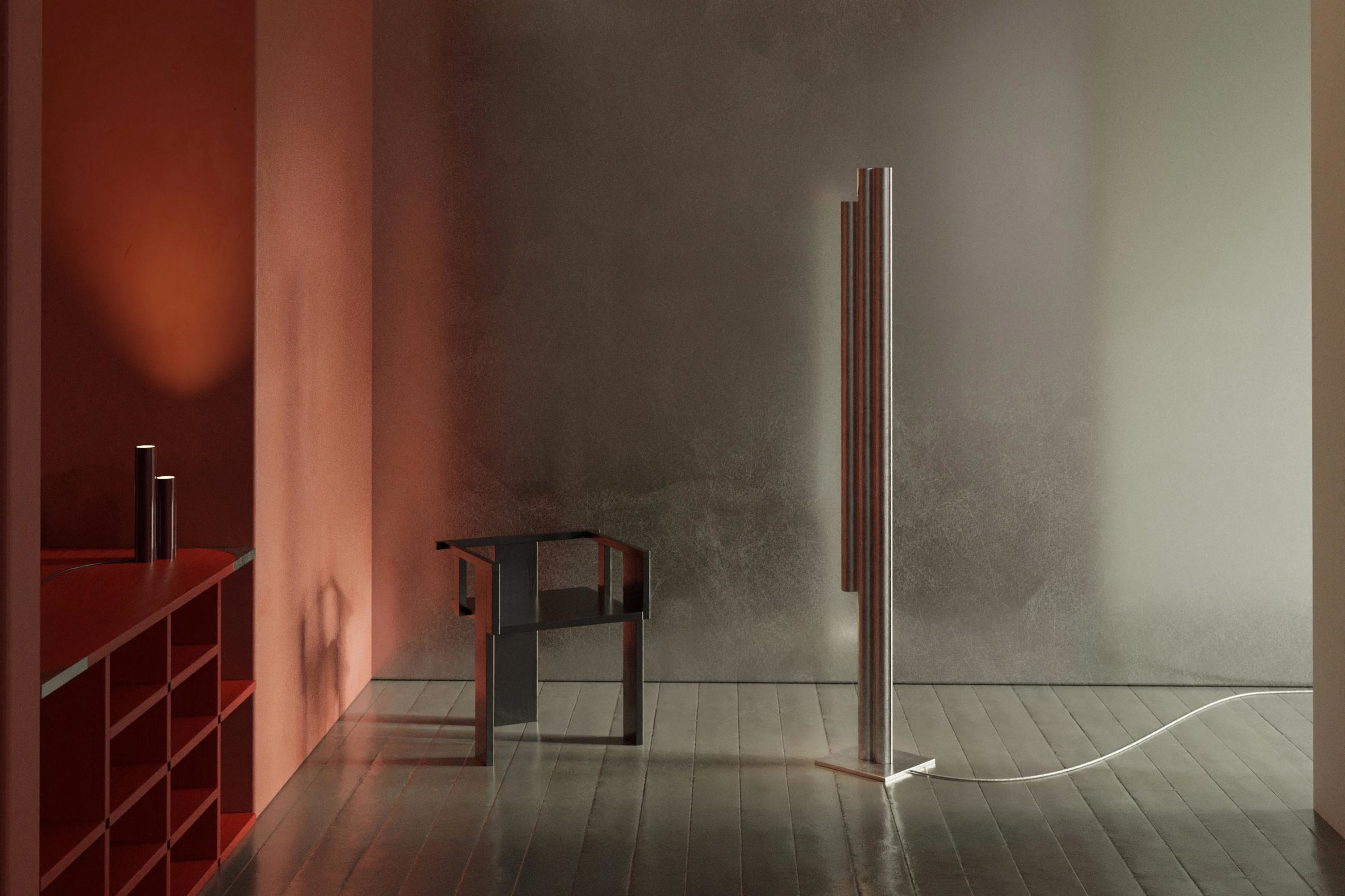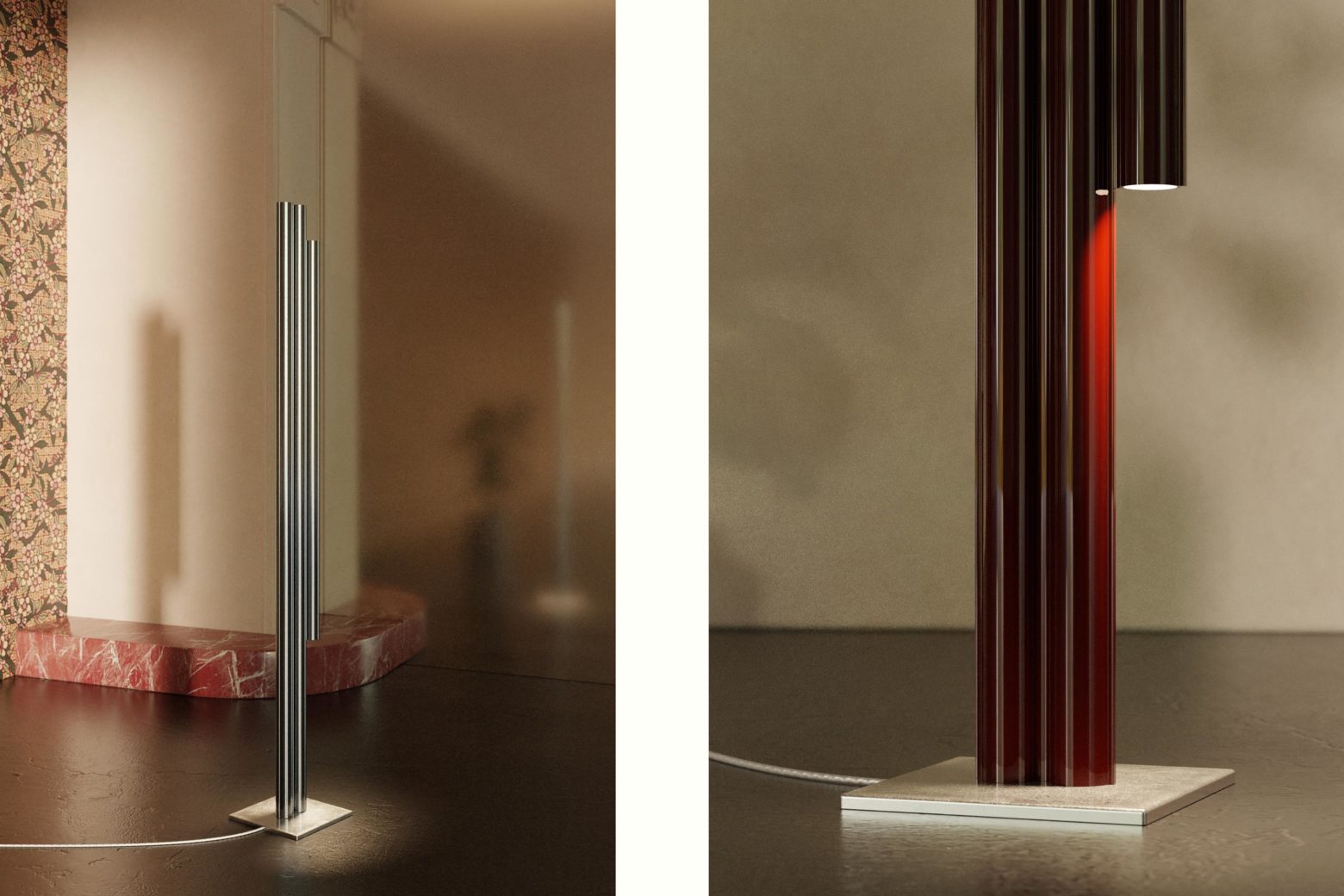 The Silo floor is a sculptural take on the traditional standing lamp. The lamp is placed on a base that borrows the language of the plinth to amplify the presence of its extrusion.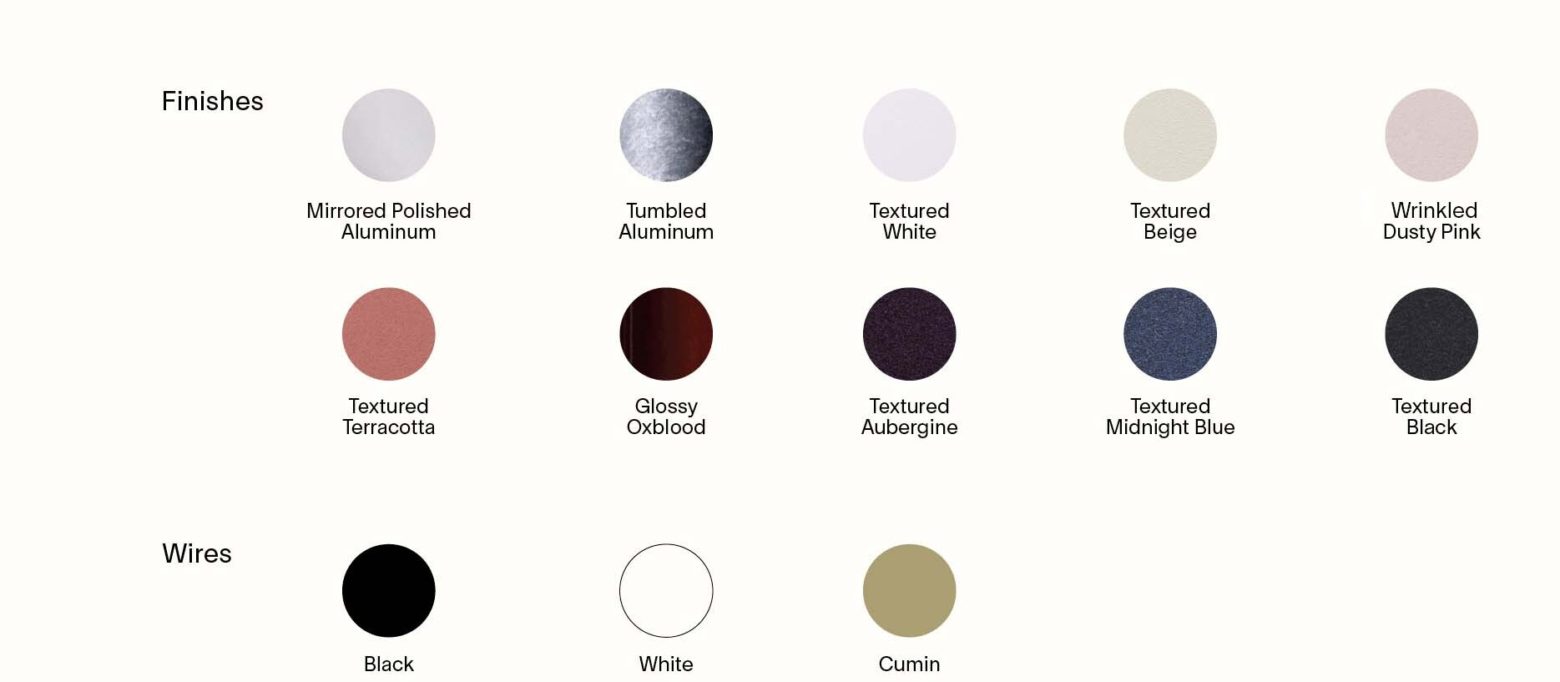 Available in our standard colour gradients, the Silo introduces three new finishes – mirrored polished aluminum, tumbled aluminum, and glossy oxblood. Held up by aircraft wires, Silo is at once weightless and commanding.
The collection also features a new cumin coloured wire – meant to replicate the soft materiality of leather as an unexpected juxtaposition to the Silo's aluminum body.