LAB | Concrete Explorations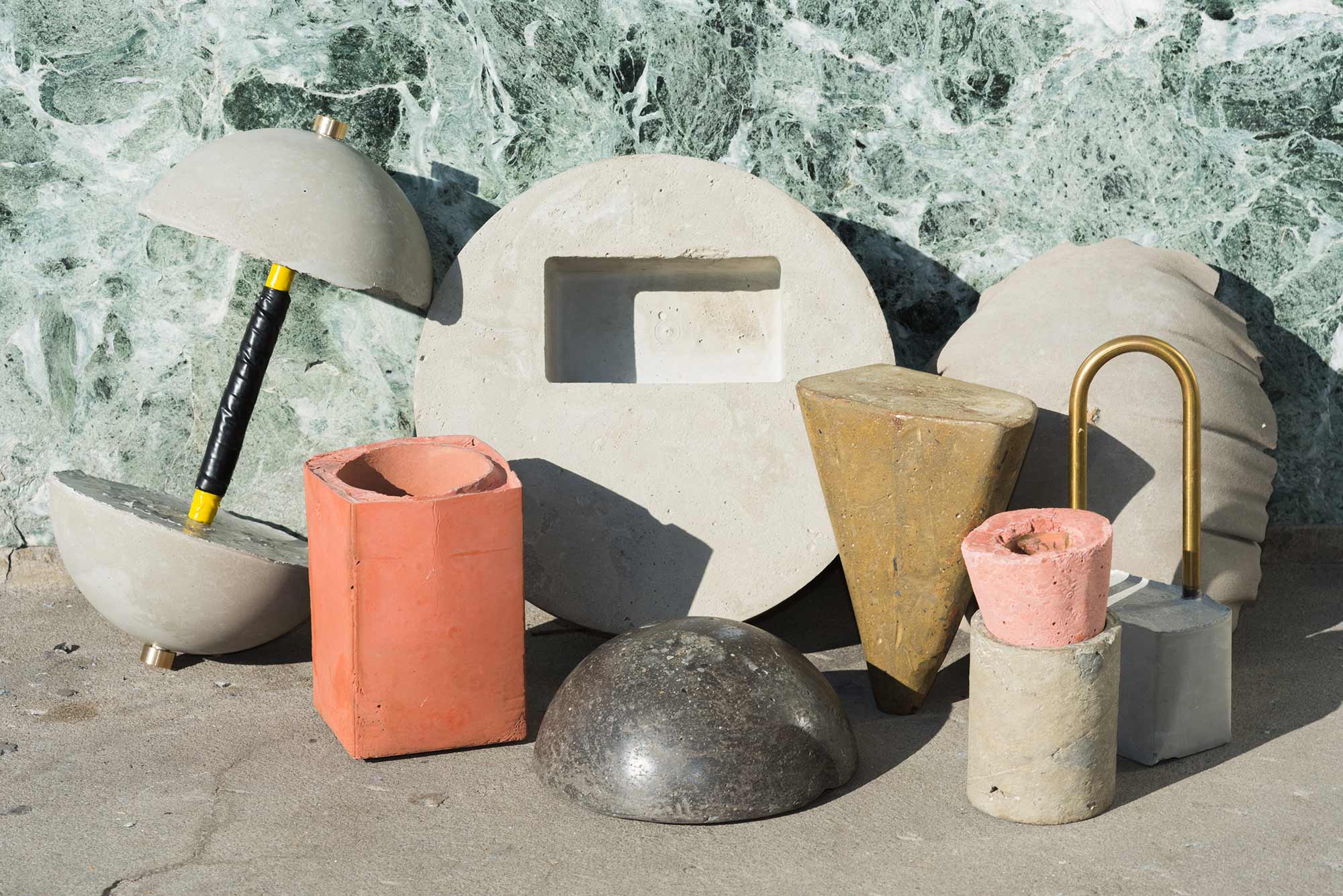 Probing the poetics of the world's most industrial material
Aesthetically, concrete provokes a certain weight, a heavy visual imprint.
Nick Castonguay, LAB workshop leader, concrete
As brutalism experiences a contemporary rebirth, the shifting role of concrete has become one of the most relevant design conversations of the decade. It may be the essence of our cities—the skeletons of our skyscrapers, bridges, and streets—but as concrete emerges as a provocative tool of interior design, it begins to also reveal its domestic possibilities.
"Concrete can be very neutral, it takes on whatever potential you give it," says designer Nick Castonguay. Assembler at Lambert & Fils, Nick lead our LAB workshop on fabricating smaller concrete design objects for the home, exploring how the industrial material could be reimagined in compelling new forms. "As a material, concrete has a fascinating kind of duality," he explains, "beginning as a flexible liquid and hardening into a heavy, permanent thing."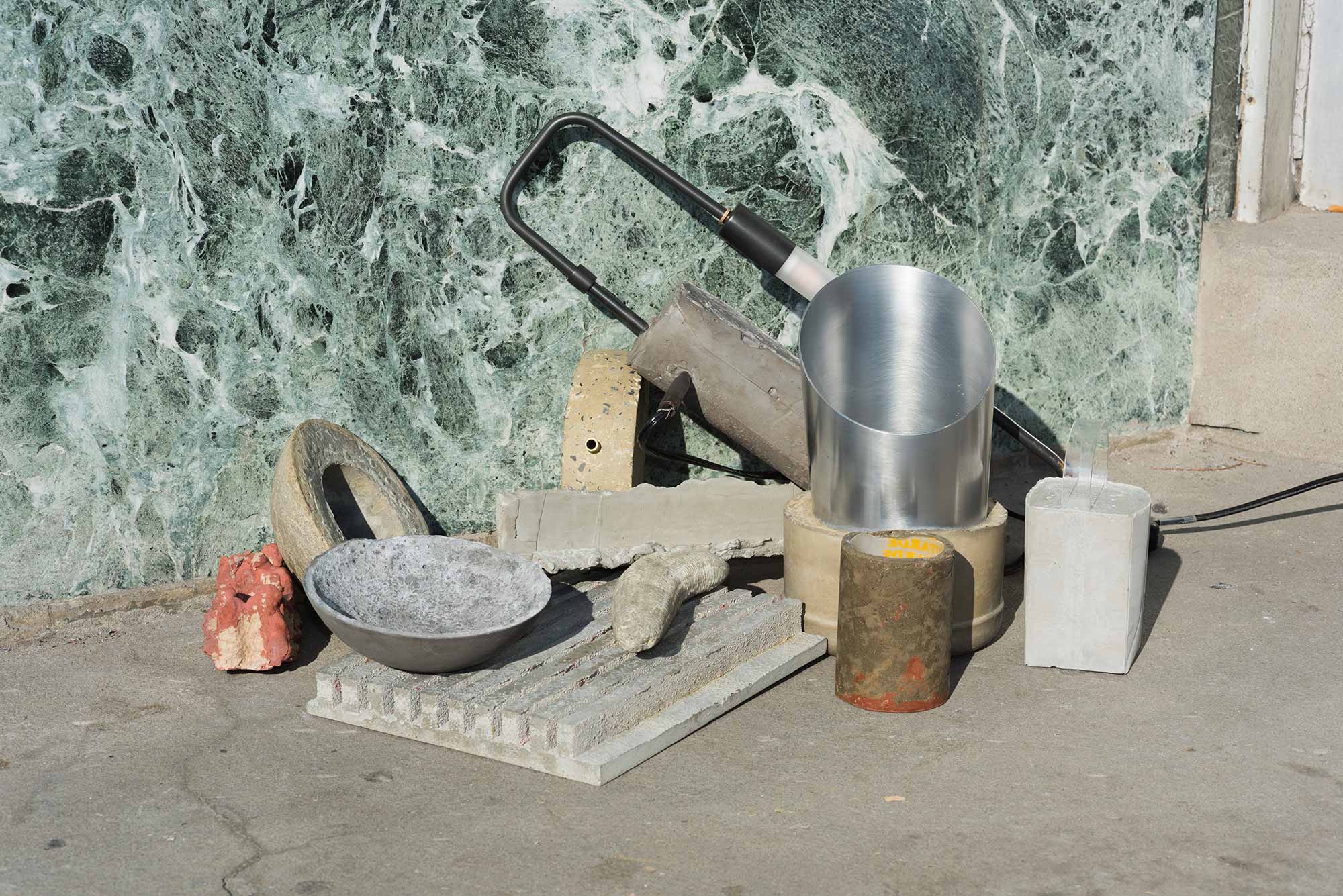 "Cast concrete holds an amazing capacity to reproduce a single object over and over again. Materials like this feel so full of potential energy. On the one hand, concrete is super accessible, affordable, easy to find, and all you need is water and a mold. And yet, you're creating an object that may well outlast you. That permanence is very exciting."

Alexis Pautasso, LAB coordinator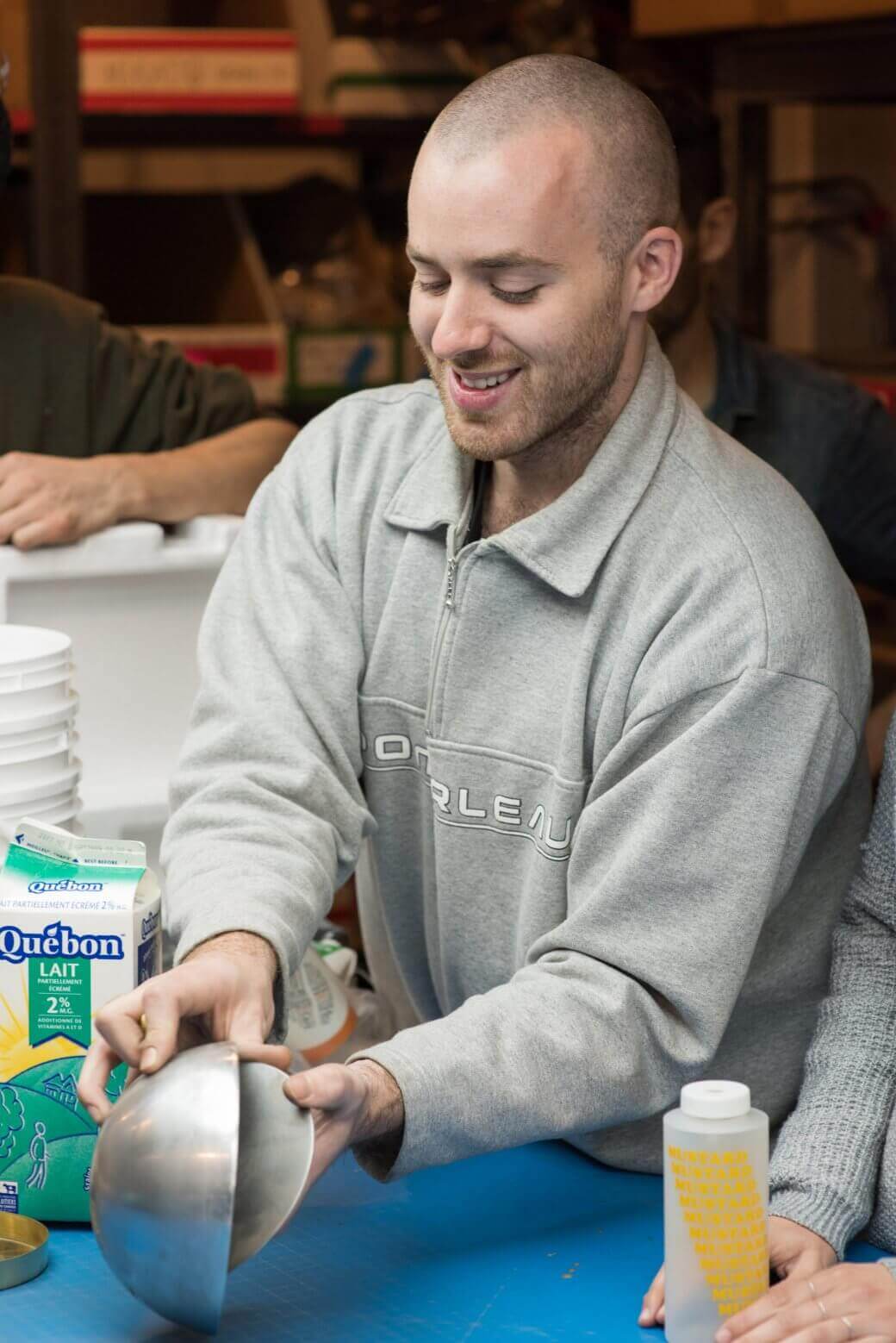 Designer Nick Castonguay demonstrates concrete molding and finishing at the LAB workshop. The first workshop was a crash course on concrete mixes and molding techniques. After the objects had cured, LAB hosted a second workshop on concrete finishing. The results were original objects ranging from sculptural to functional.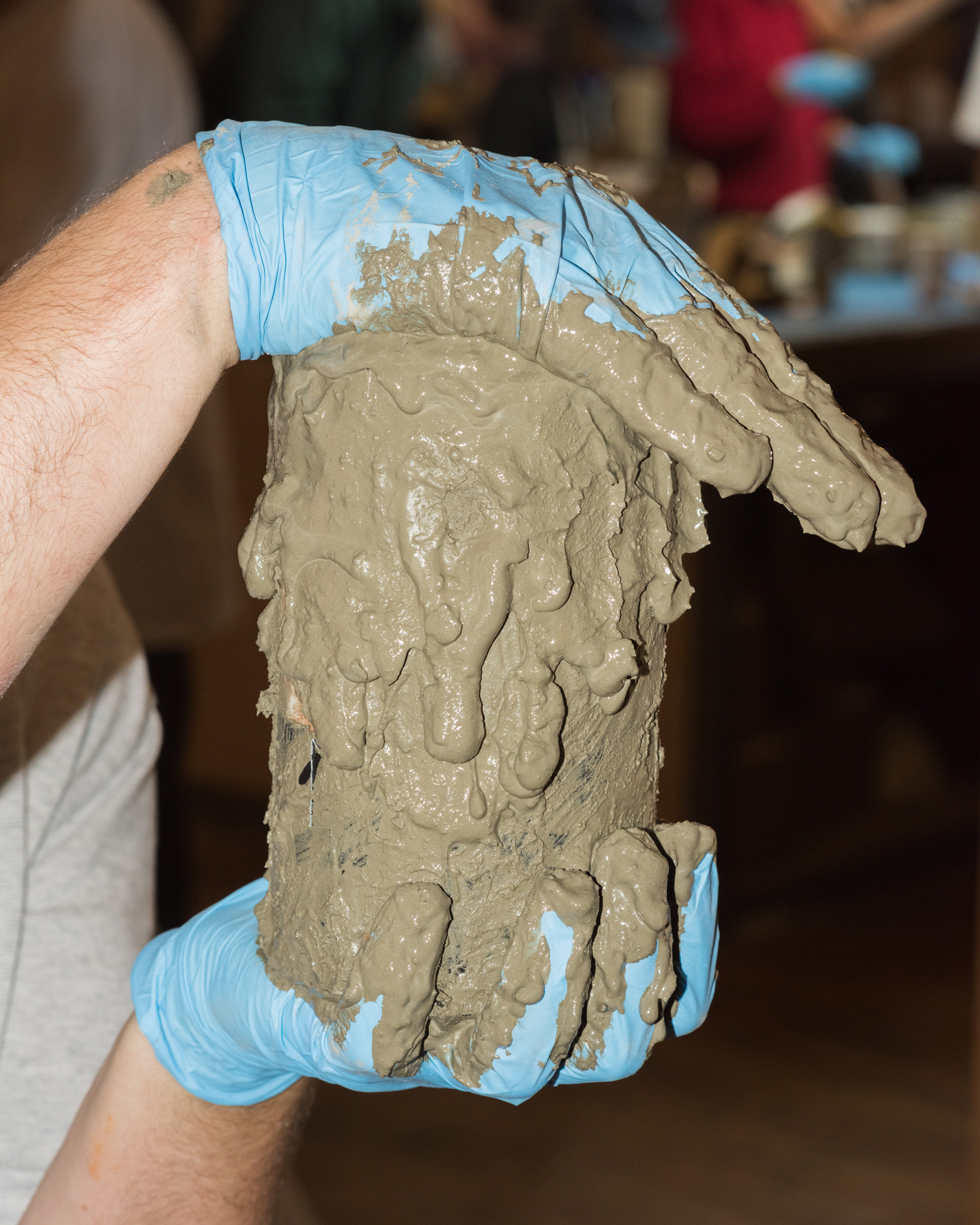 This series chronicles the antics of the L&F LAB, an experimental design space in our Montreal atelier. Each week, Lambert & Fils hosts workshops where employees learn how to work with different materials, enabling an essential conversation about the tools behind some of the world's most compelling design.
Workshop by Nick Castonguay & Alexis Pautasso
Photos by Arseni Khamzin
Text by Alexandra Caufin
Read next: Introducing the LAB, a new space exploring materials and radical design