NEWS | Gather round the campfire, Feu de camp launches at Corridor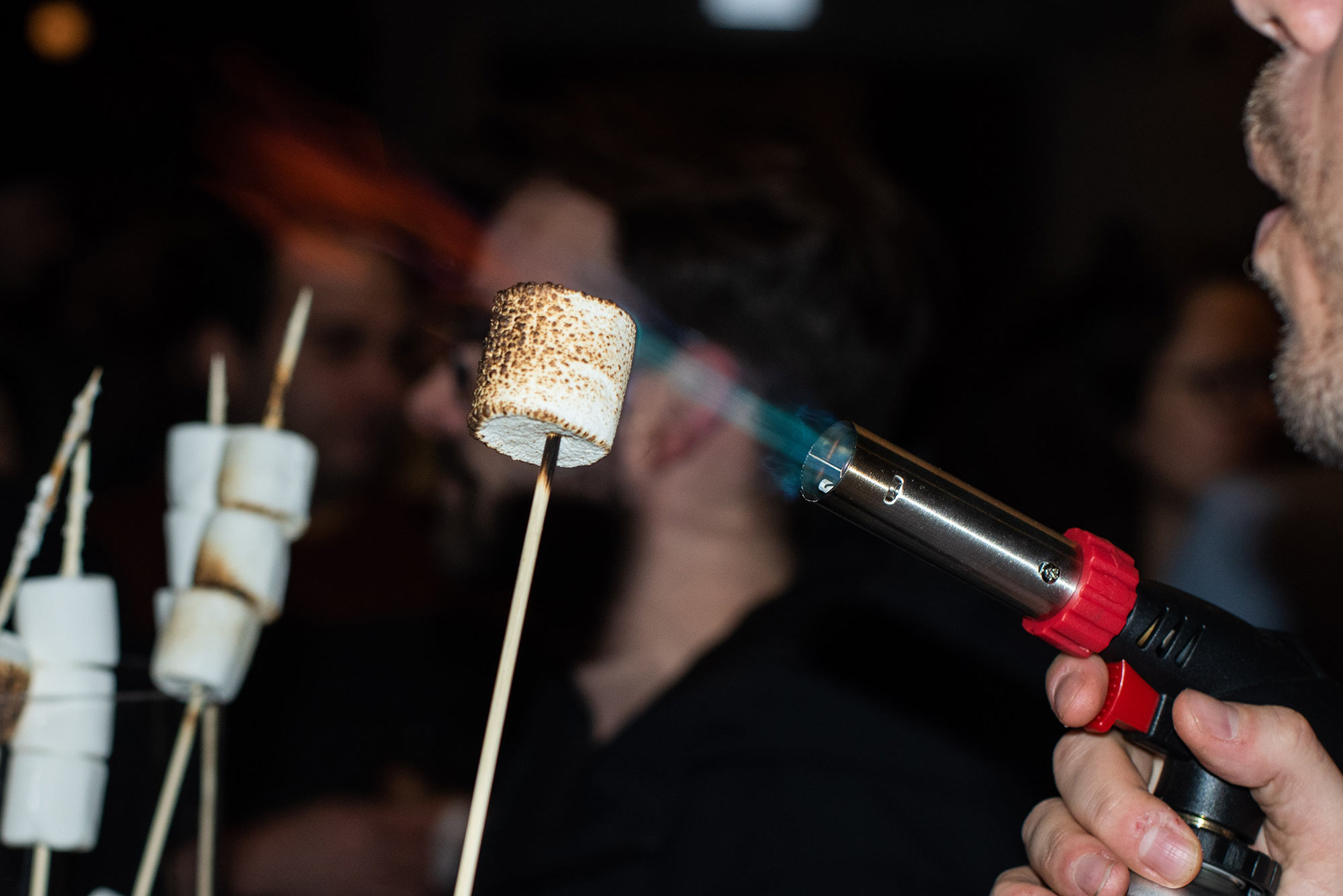 Ringing in our new exhibition space for art and design in Montreal
It was a cold winter evening in January when art and design lovers across Montreal flocked to Mile End to warm themselves around a very special "campfire" in celebration of Corridor—a new gallery and project space in Montreal and its inaugural exhibition, Feu de camp.
Inspired by boy scouts and childhood imagination, Feu de camp is a lighting installation exploring shape and materials, created by visiting Swiss designer Adrien Rovero. Evoking the archetype of the flashlight, each lamp is a playful reminder of time spent in nature, when a simple piece of string or a wooden block could be used to fashion any number of creations. These makeshift things, at once naive and functional, harness the humility and unique beauty of peeling an object back to its essence.
As a new cultural hub in Montreal, Corridor promises projects that challenge the intersection between design and artistic practices, while fostering connections between Montreal and international communities. Have a peak at the night's festivities—full of marshmallows, blow torches and plenty of good vibes.