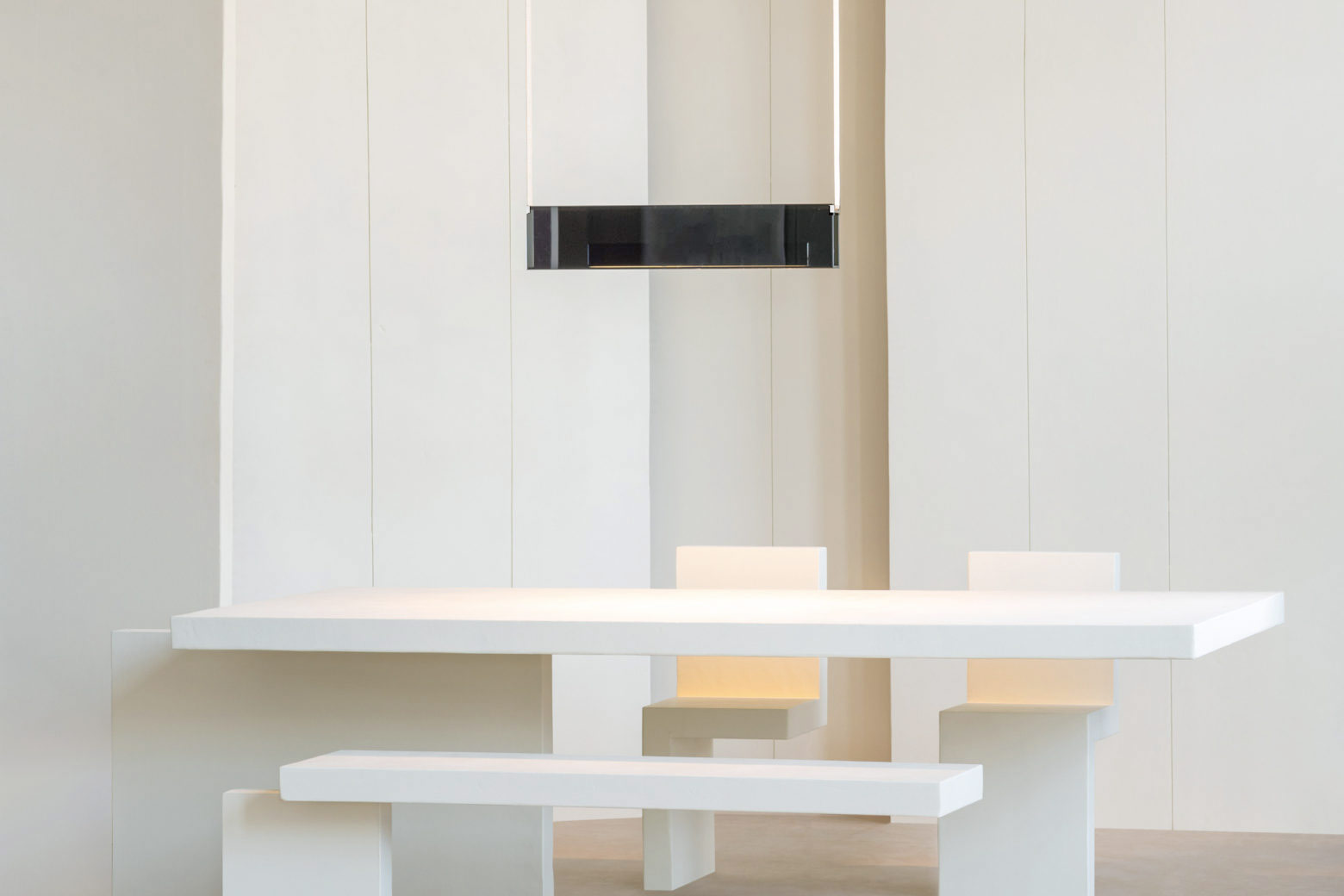 Sainte Collection - Classic
Featuring lightweight glass, slight dimensions and subdued colours, the Sainte's Classic series is destined for residential and office interiors—invoking magic and theatre into accessible designs for different spaces. Hung solo or in multiples, Sainte's tones and textures unearth ambiance and imbue a sense of intimacy.
A collaboration with Canadian designer Rachel Bussin.